CFAM Staff Community Bonding: Uniting Through Sun, Sand, and Shared Experiences
By:
Sr. Gemma B. Dy, DM
CFAM organized an event with the specific goals of enhancing camaraderie and fostering unity among its staff members.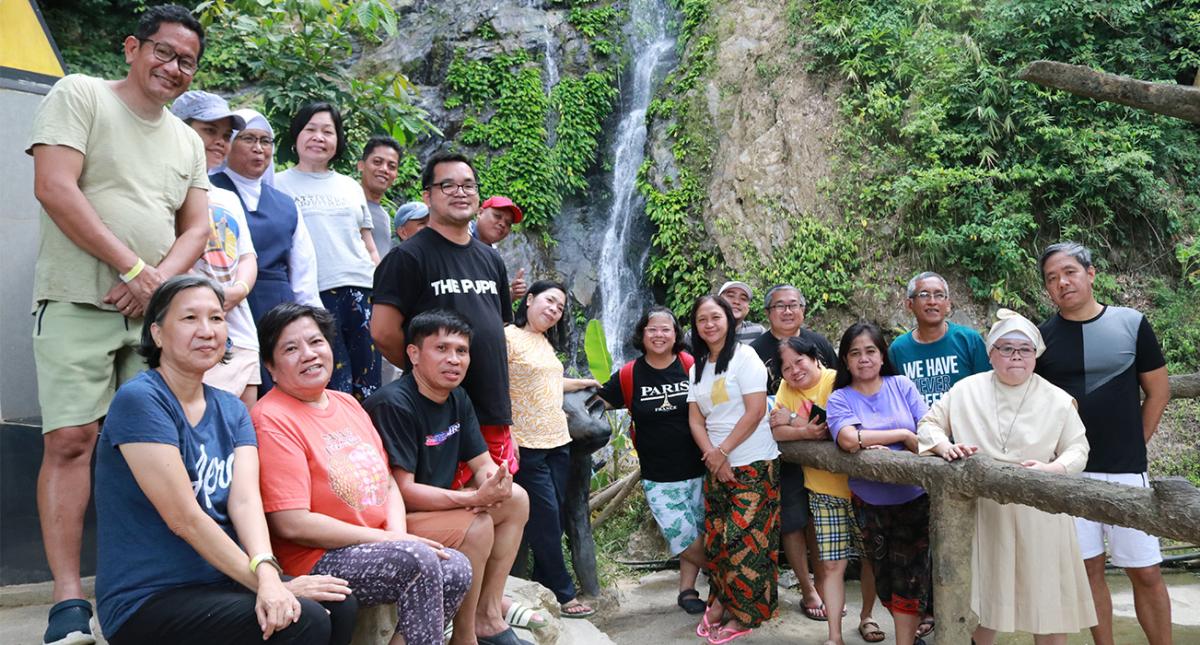 The event took place at the attractive Tamaraw Beach Resort in Puerto Galera, setting the stage for a memorable and enjoyable experience that goes beyond the workplace, strengthening the relationships and sense of belonging among the staff.
The event provided a unique opportunity for the team to connect outside of the workplace, with activities centering around sun-soaked shores and serene landscapes.
The experience was more than just a break from daily routines. It served as a platform for all the staff to engage with each other in a relaxed and informal setting, promoting the kind of interactions that can often be overlooked in the fast-paced office environment. 
The sun-kissed shores of Tamaraw Beach Resort provided a stunning backdrop, the CFAM staff found themselves bonding over shared laughter, stories, and a mutual appreciation for nature's beauty.
Adding to the charm of the gathering was a visit to the nearby Infinity Farm Resort in Baco, Oriental Mindoro. Here, amidst lush greenery and breathtaking views, the farm provided a canvas for the team to engage in activities such as hiking and swimming. The group also enjoyed the warm hospitality of our dear friends from Mindoro who provided us with a sumptuous boodle fight for lunch.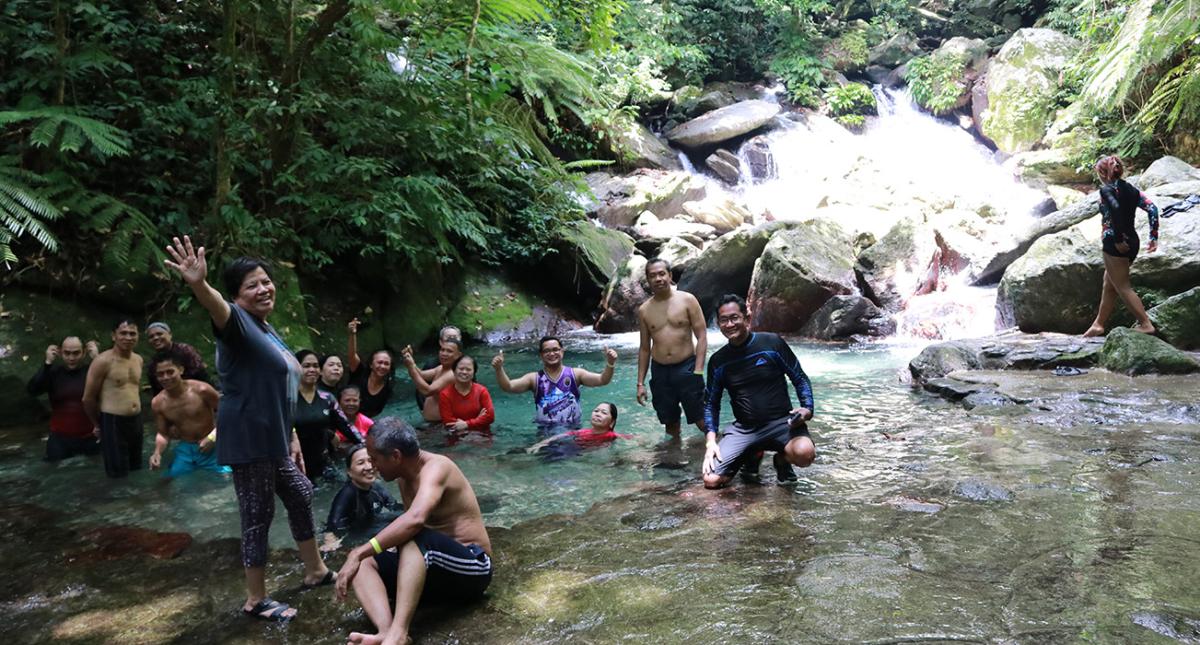 By stepping out of their familiar roles as colleagues and embracing each other as individuals with shared interests, and passions, the staff were able to return to the office with a fresh perspective on each other's strengths and personalities.
As the community bonding came to a close, the sun setting over the horizon served as a poignant reminder of the transient nature of such gatherings. Yet, the memories created, the friendships solidified, and the shared experiences would continue to resonate long after the tan lines fade.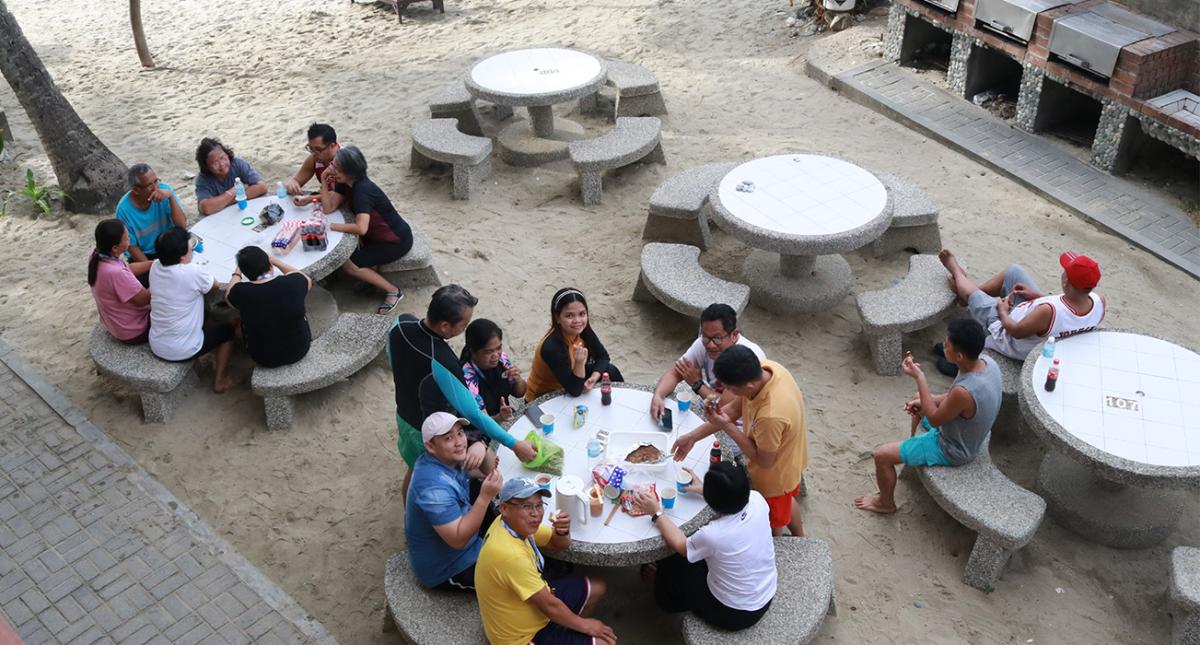 In the end, the CFAM outing at Tamaraw Beach Resort in Puerto Galera stands as a testament to the power of community bonding beyond the confines of the workplace. Through swimming at the beach, hiking, and soaking at the cold waters of the river in the Infinity Farm, and everything in between, colleagues became companions, and a simple bonding transformed into a pivotal chapter in the CFAM story.