PROMOTING SYNODALITY THROUGH COMMUNICATION:
INSIGHTS FROM THE 32ND CFA CATECHETICAL CONGRESS
The Communication Foundation for Asia (CFA) held its 32nd Catechetical Congress, with the theme, "Popularizing Synodality through Communication," at the CFA building in Old Sta. Mesa, Manila. It was a remarkable event that brought togethe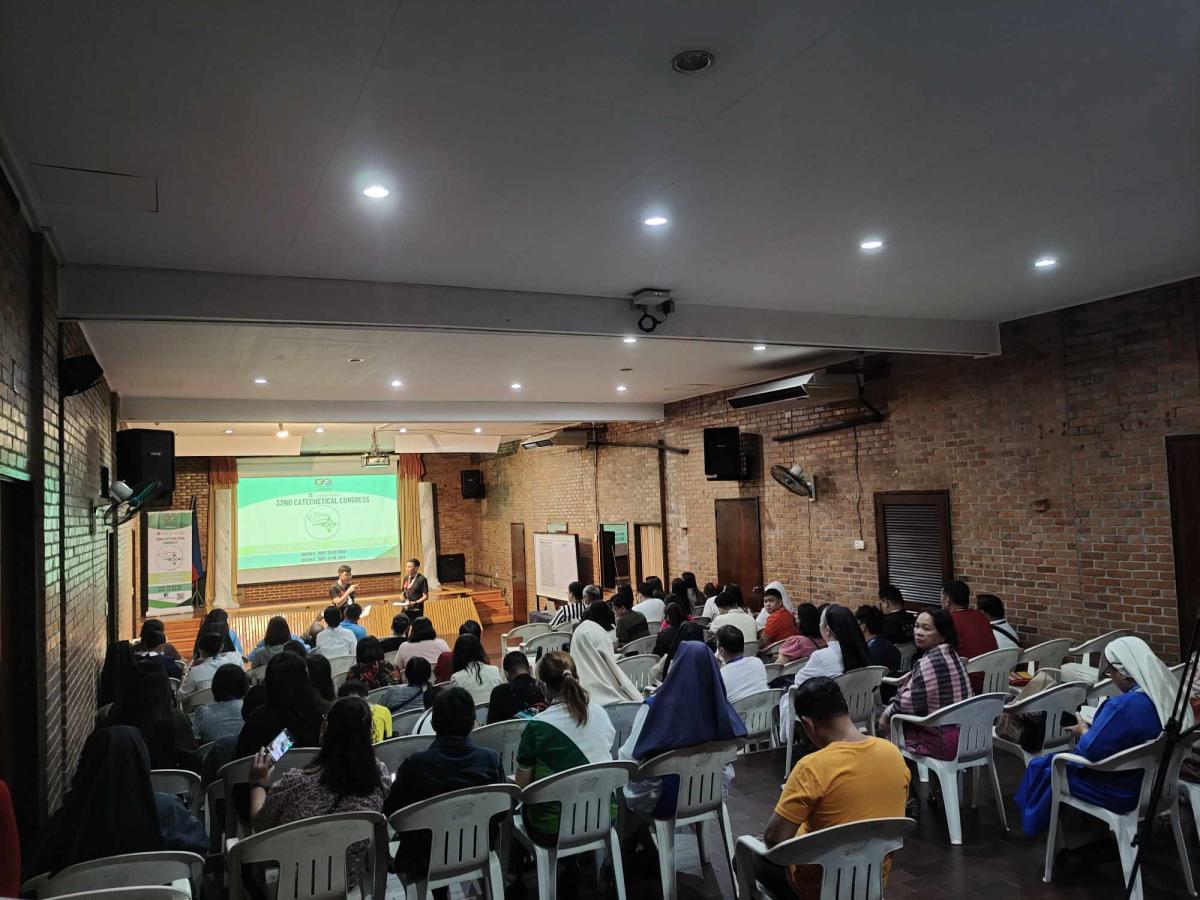 r participants from various dioceses, including 25 catechists and coordinators from the Catechetical Foundation of the Archdiocese of Manila.
The Congress aimed to explore how effective communication can contribute to the understanding and promotion of synodality within the Church.
Notable speakers headed by Bp. Rex Alarcon, the Bishop of the Diocese of Daet, and Ms. Susan Balindo from the Parish of the Most Holy Trinity, Sampaloc, Manila, shared their insights on the concepts of synodality. Ms. Pie Mabanta-Fenomeno, the head of CFA, focused her sharing on equipping catechists and communicators with effective tools and techniques to convey the message of synodality to diverse audiences.
Workshops covered various topics, including:
Photography: Participants understood the art of capturing images that could convey the essence of synodality and engage viewers emotionally and spiritually.
Storytelling: Storytelling has been a time-tested method for communicating important messages. Attendees learned how to craft narratives that bring the concept of synodality to life, making it relatable to their audiences.
Flip Chart Making: A more traditional approach to conveying information, the flip chart sessions provided a tangible way to illustrate the principles and practices of synodality during face-to-face catechesis.
Video Editing: Video content has become a powerful medium for conveying messages. Attendees learned how to create impactful synodality-themed videos for various online platforms.
The event was a resounding success. It offered attendees a deeper understanding of synodality and practical tools to communicate its message effectively.
As the Catholic Church continues its journey towards synodality, the knowledge and skills gained from this gathering will undoubtedly play a pivotal role in its realization.