CFAM Catechists' Retreat 2023
The catechists of the Catechetical Foundation of the Archdiocese of Manila (CFAM) held their annual retreat at St. Paul Center of Renewal in Alfonso, Cavite from August 15-18, 2023.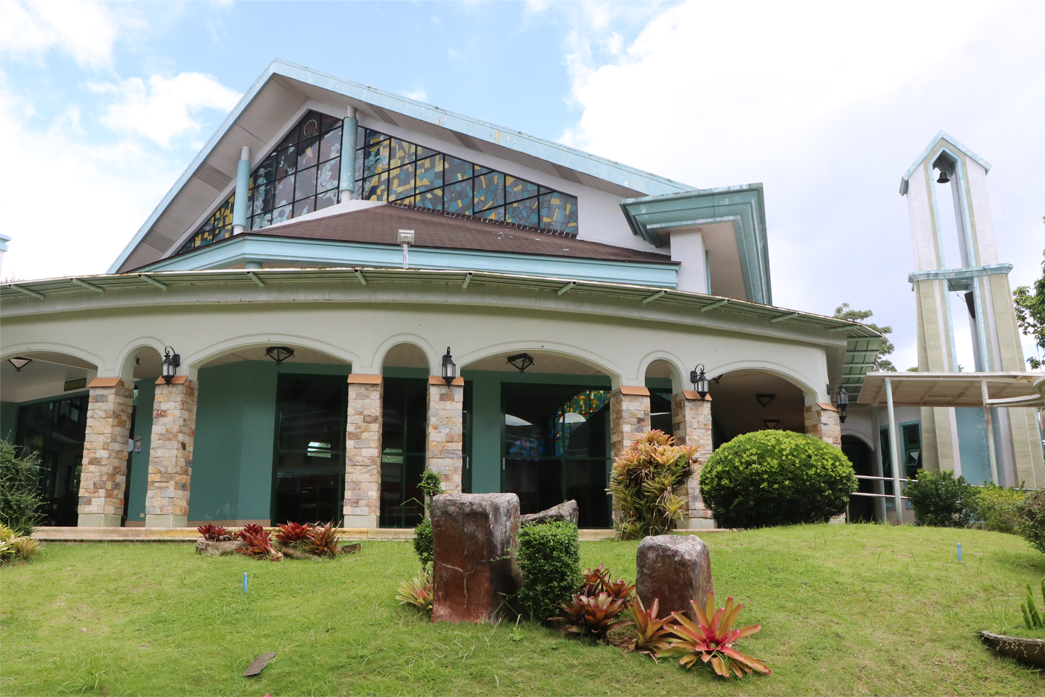 During the four-day retreat, Fr. Jayvee Zuniga, facilitated and guided the catechists in exploring various dimensions of prayer. The objective of this year's retreat was to emphasize the significance of prayer in one's spiritual life and to introduce catechists' to diverse prayer methods that could enrich their prayer experiences.
Throughout the retreat, Fr. Jayvee Zuniga delved into several prayer methods to help catechists deepen their understanding of prayer and incorporate it more effectively into their own prayer lives.
Father Jayvee's talks revolve around three parts: PREPARATION, the ACTUAL PRAYER, and the
REVIEW OF PRAYER. Incorporated in his conferences are the following workshop activities:
Contemplative Prayer: This method involves entering into a quiet, receptive state to connect with God's presence. A catechist may focus on a word, phrase, or scripture passage to facilitate a deep encounter with God.
Lectio Divina: This practice involves reading a scripture passage multiple times, allowing it to sink in and speak to the heart. It includes stages of reading the word of God; Lectio, Meditatio, Oratio, and Contemplatio.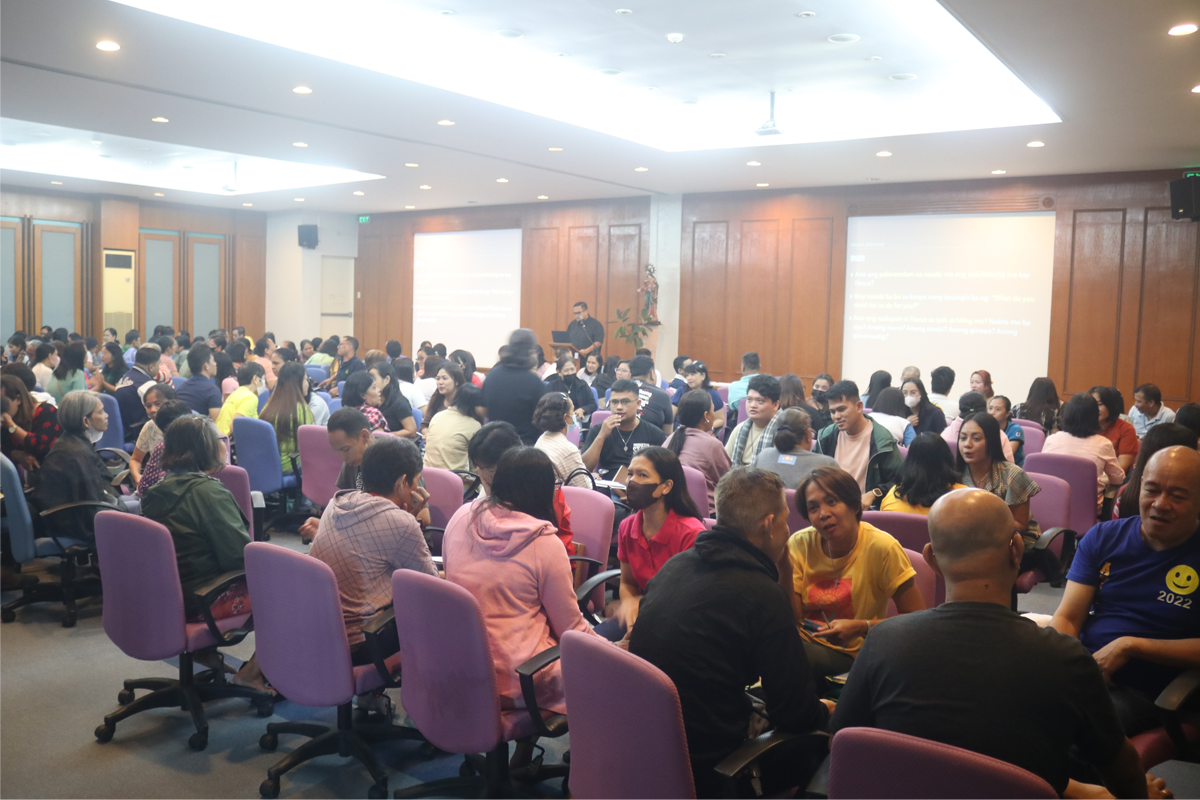 Centering Prayer: This method aims to center one's thoughts on God's presence, to engage more fully with the gift of God, and to experience both external and internal noise and scattering of self. Examples of this are the following methods; Breathing, Mantra, Taizé, Listening, and Body Awareness exercises.
Ignatian Contemplation: Developed by St. Ignatius of Loyola, this prayer method involves reflecting on one's day, identifying moments of gratitude, and sorrow, and seeking God's presence in various experiences.
Prayer of Petition: This form of prayer involves presenting personal needs, concerns, and desires to God. It's a way of seeking assistance, guidance, and support.
Prayer of Praise and Thanksgiving: Focusing on expressing gratitude and praising God for His blessings, goodness, and greatness is the central theme of this type of prayer.
Meditative Prayer: Engaging with a scripture passage, an image, or a scene from the life of Christ can facilitate a meditative prayer experience. In this workshop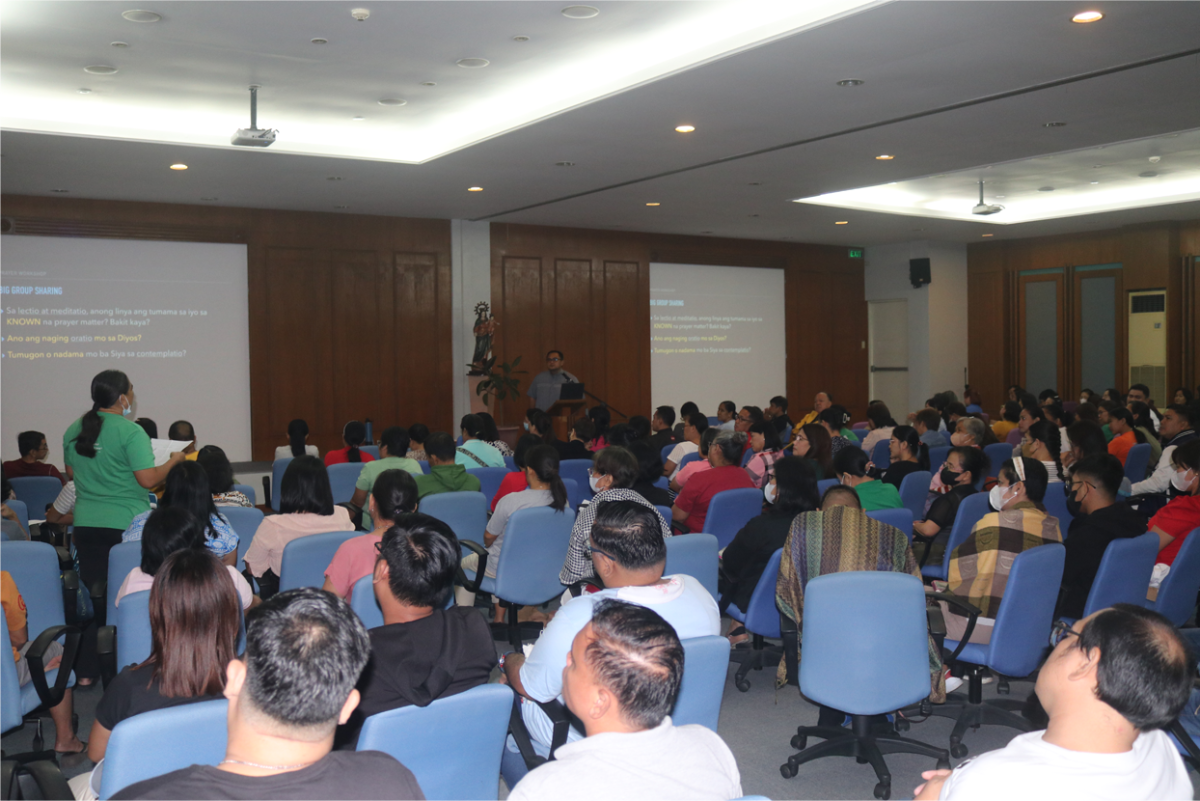 activity, the catechists immerse themselves in the details of the scene and imaginatively place themselves within it.
In the four days of his session, Fr. Jayvee emphasized that the place of prayer is in the heart "kung walang presensya, walang exposure sa Diyos, walang encounter sa Kanya manlalamig ang ugnayan natin sa Kanya".
He stressed that genuine and meaningful prayer involves more than mere external actions; it requires heartfelt engagement and a conscious awareness of God's presence. Without this inner connection and encounter, with God, our relationship with Him could become distant and lack the warmth and intimacy that characterize a deep spiritual bond.
Father Jayvee's point underscores the idea that the essence of prayer goes beyond physical locations or formalities and is rooted in our internal disposition and openness to God's presence.
According to him; "keeping oneself recollected is like keeping a glass filled with water", just as a glass filled with water is held steady and free from unnecessary disturbances, being recollected in prayer involves maintaining a focused and composed state of mind, free from distractions or unnecessary thoughts. Just as any turbulence can cause the water to spill from the glass, allowing our thoughts to scatter can disrupt our connection with God during prayer.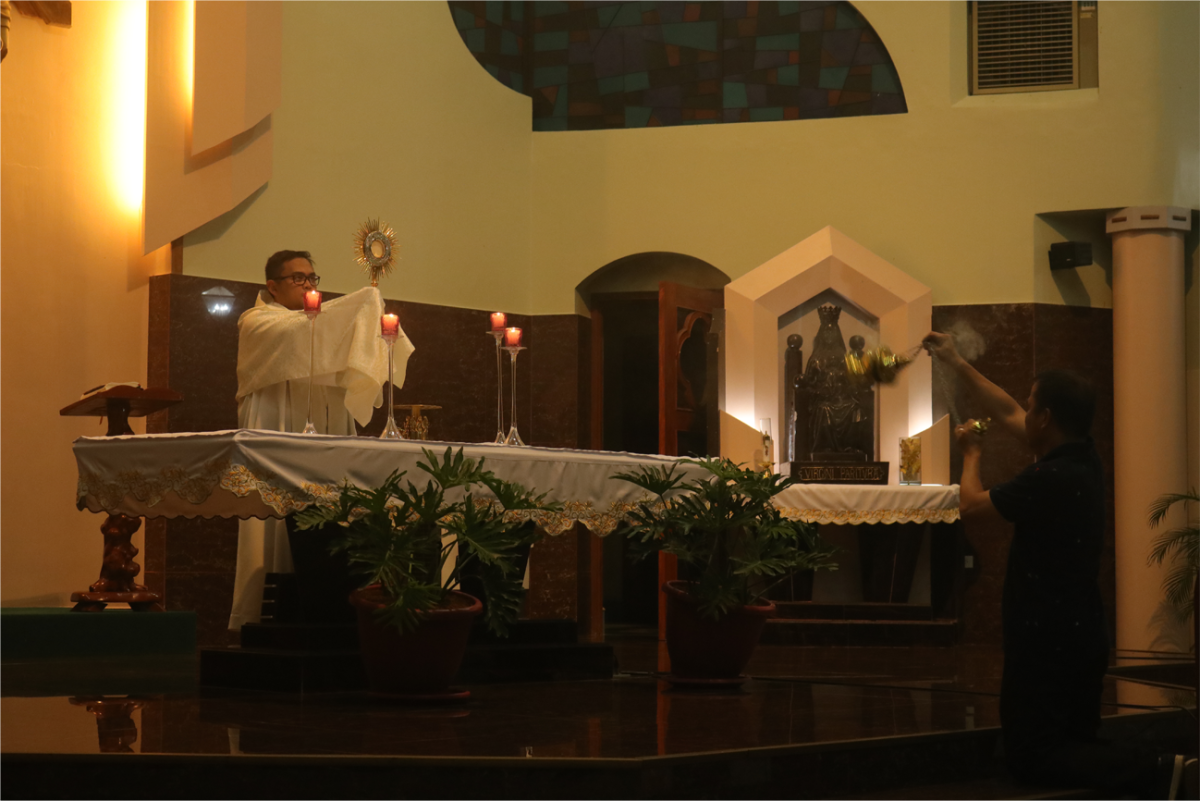 The prayer activities always point to the community celebration of the Holy Eucharist, the highest form of prayer. The day ends with the prayer of adoration of in front of the exposed Blessed Sacrament. During this time some catechists' also took the opportunity to receive God's forgiveness in the Sacrament of Reconciliation.  
Fr. Carlo Magno Marcelo, presided over the concluding celebration of the Holy Eucharist. Our minister shared in his homily the words of our Holy Father; "Let us not forget that as catechists, we are keepers of God's memory." He reminded us that our role as catechists goes beyond mere recollection,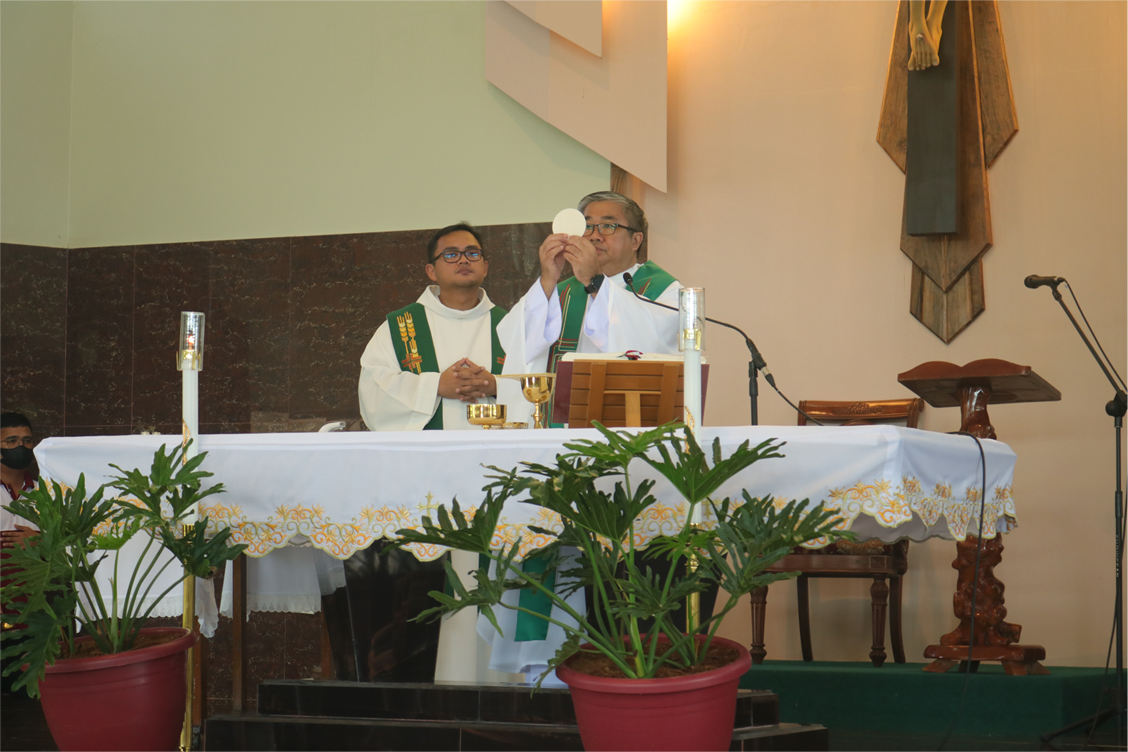 it encompasses living out the teachings and values we remember. Our actions and decisions should radiate love, compassion, and justice, which form the foundation of our faith. By doing so, the catechists become living embodiments of the memory they are entrusted to keep.
He reiterated that "prayer is important to be awake" and highlighted the profound significance of prayer in our roles as catechists and spiritual guides. Being "awake" here doesn't refer to physical wakefulness, but rather to spiritual attentiveness as we are entrusted with the task of imparting spiritual wisdom and nurturing the faith of the pupils and students entrusted to our care.
It was a four-day grace-filled experience for the catechists of the Archdiocese of Manila, the meals are sumptuous, and the place is beautiful and serene. A revitalizing experience as we prepare for the academic year of 2023-2024.
Thanks be to God.