Go and Teach!
Revitalizing the Gifts of Being, Becoming and Belonging to the Ministry of Catechists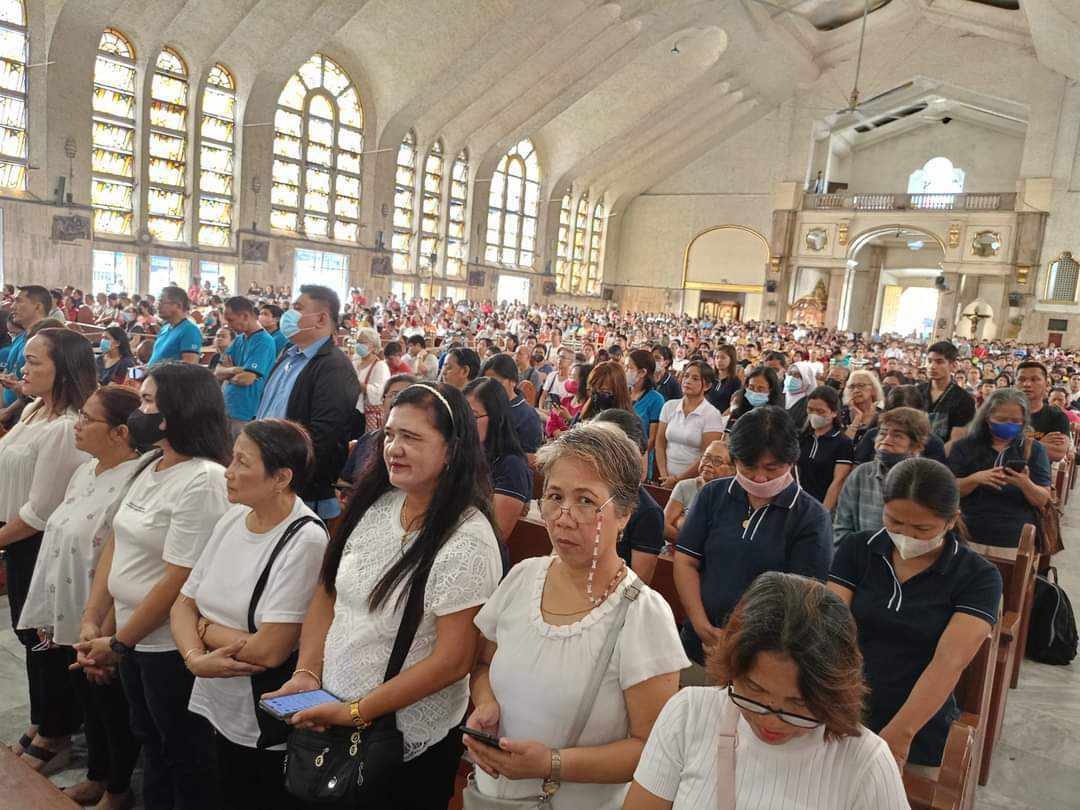 The CFAM and volunteer catechists from the Vicariates of San Jose de Trozo, Our Lady of Loreto, San Fernando de Dilao, Nuestra Señora de Guia, Holy Family and Espiritu Santo gathered on October 14 at the San Pedro Hall, Cardinal Sin Building, Quiapo, Manila, for the send-off ceremony in preparation for SY 2023-2024 catechetical instructions in the different public schools in the Archdiocese of Manila. 
The program started with morning prayer followed by the presentation of the two groups of catechists who attended the 32nd Catechetical Congress held at the Communication Foundation for Asia (CFA) last September 20-22, and the other group who attended the Junior Catechists' Association Orientation on September 20-21 in preparation for the launching of the Junior Catechists Association (JCA) program.
The CFA group presented their report through performing arts using spoken poetry and song interpretation while incorporating all the topics and insights learned from the catechetical congress. On the other hand, the JCA group presented an overview of the JCA program that aims to strengthen the promotion and recruitment of children and youth to become catechists in the future.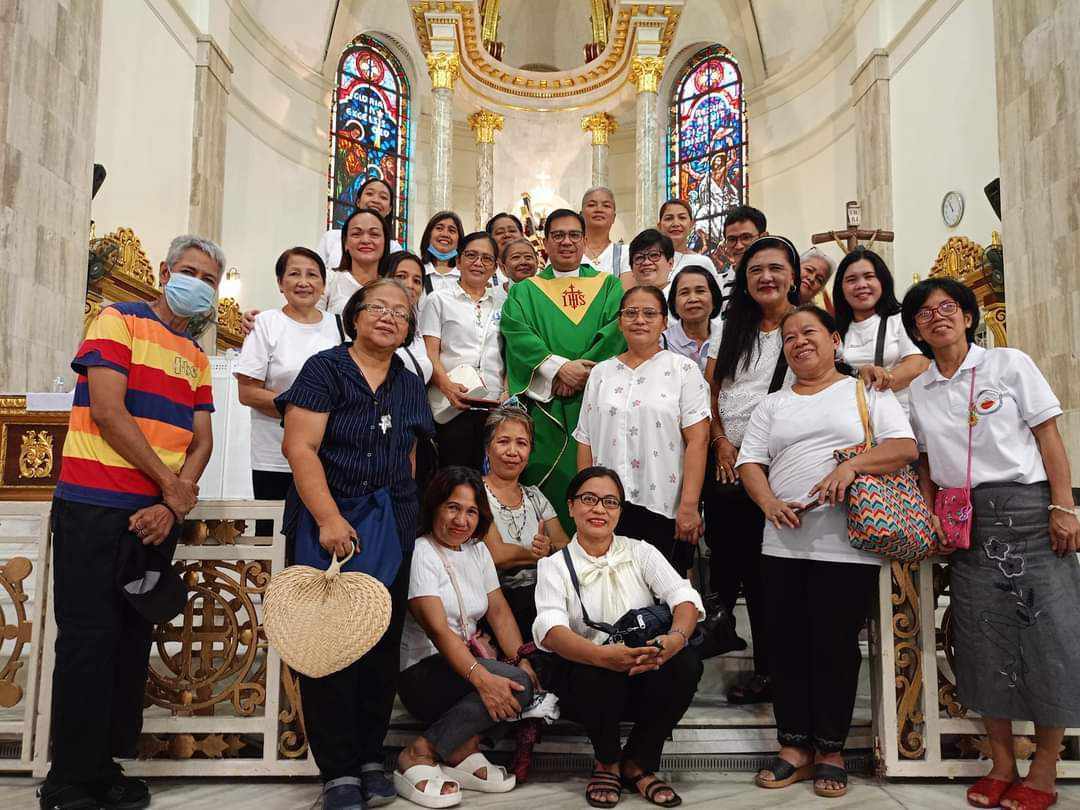 After the reporting, the CFAM and volunteer catechists headed to the church for the 10 a.m. mass and the send-off ceremony presided by Rev. Fr. Rufino Sescon, Jr.
In his homily, Fr. Sescon pointed out the importance of Mary as our example of the one who does not just listen to the Word of God but follows it. She is the first disciple of service for others even though she is the Mother of God. 
He also reflected on the responsorial psalm "Sa Panginoo'y magalak ang masunuri't matapat" expressing his worry about the rampant growth of people losing their sense of goodness, especially the children.  He was saddened by the fact that these children are the ones being used by their parents and elderly to be drug runners instead of teaching them what is right from wrong.  According to him, "Parami nang parami ang gumagawa ng masama dahil hindi nila alam ang tama lalo na ang mga bata.  Walang nagtuturo sa kanila ng tama lalo na ang mga matantanda."  He added, "Mas maraming magiging masunurin at matapat kay Hesus Nazareno kung mas marami din ang makaririnig sa Kanya.  Tayo ay sinusugo Niya iparinig, ipalaganap ang Mabuting Balita."
He ended his sharing by introducing the catechists as proclaimers of the Gospel and proceeded to the send-off ceremony.
The gathering of the catechists ended in a simple but nourishing meal at the San Pedro Hall to celebrate another year of mission and their Being, Becoming and Belonging to the Ministry of Catechists.